Alumni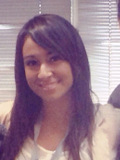 Iole Fontana
Enrolment 2010-2011 Graduate PhD student (2012-)
I chose to attend GLOPEM Master course for the high quality profile and educational innovation as the first master degree of the University of Catania wholly in English. The excellent academic board is always at ready to tailor students' needs and stimulate their interest and participation by formative and international initiatives. Students have the opportunity of enriching their curriculum vitae even before the end of studies. Furthermore, the interactive environment of the courses makes students comfortable with public speaking and debates, improving their communication skills. As from my personal experience, the focus on the empirical analysis of the Mediterranean and the European Union as well as the meticulous attention on the methodological aspects, provided me with an impressive academic preparation and a remarkable background for my following PhD studies. The use of English as the only working language allowed me to greatly improve my language skills. Still today, every time I meet younger and older colleagues who may have difficulties giving presentations in English, I feel very proud of my choice. If being ahead of the game is important to you and to your job prospects, then GLOPEM is definitely your best option.
---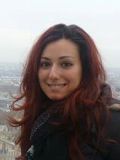 Ornella Urso
Enrolment 2010-2011 Graduate PhD student (2013-)
The reasons why l decided to study at GLOPEM are mainly linked to the academic formation that this MA offers to students. As a centre of attraction that combines its central position in the Mediterranean area with an high teaching level standard, GLOPEM is committed to better develop and perform the international profile of the course, stimulating the research skills of the students on specific and interesting area of analysis. The international character of the course is further marked by the English language used and the seminar discussions which active lectures stimulate. These aspects are further strengthened by the possibility to collect different experience abroad, as l have personally made with the Erasmus programme at the University of Lisbon. My personal opinion considers also the good feeling with my supervisor and all the professors, always available! It has been a very positive experience that helps me to better explore the research field also after my graduation.
---
Andrea Lucarelli
Enrolment 2010-2011 Graduate
I chose to achieve the master degree in GLOPEM. because the international profile of the course allowed me to know and learn in detail all the European and International dynamics that characterize, both economically and politically, our world. My decision was also determined by the high quality of the professors who ran the courses and by the class and examination method which make study interesting and active. The seminar discussions stimulate the research skills of the students on the areas of analysis. The course was not only useful to me to improve my general level of knowledge in terms of political and economic concepts, but it was also important in order to acquire a good level of fluency and knowledge of the English language and vocabulary. It was therefore a great learning experience under many points of view.
---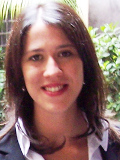 Elisa Orofino
Enrolment 2010-2011 Graduate
The academic preparation provided by GLOPEM is remarkable and useful to those who like to undertake an international career. Courses are well structured and classes are not crowded since the admission committee is very selective. The academic board is made up by experts who accomplish their mission to form and inform students as best as they can. Moreover, courses are held through seminar lessons which present many advantages. First of all, thanks to the participative method, you have the possibility to clarify any doubt real time. Secondly, you never get bored! Every student is a fundamental element of the lesson, constantly engaged in its development through daily papers presentations and debates. This is also useful to acquire an excellent research method. Lastly, GLOPEM is a very dynamic reality. During the study course, you have the chance to take part in international events and be in close contact with foreign students and scholars. Although an international career is very hard to achieve, GLOPEM is the best academic choice you can make!
---
Consuelo Patti
Enrolment 2010-2011 Graduate
GLOPEM represented to me the natural continuation of my three-years degree in Politics and International Relations. I chose it especially because of the high teaching standards and the peculiar character of the course: a stimulating mix of theoretical study and empirical research. Being English the working language, and given the presence of a high number of foreign students thanks to the Erasmus programme, I had the possibility to improve my language and communication skills. Seminars and round tables with world scholars and experts allowed me to deepen my theoretical knowledge about specific topics; and classes based on simulations, team-working and data analysis gave me the possibility to develop many skills and competencies. I think GLOPEM, thanks to its multidisciplinary programme, can offer students important opportunities of growth and career in many different fields.
---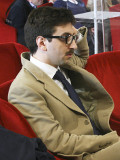 Riccardo Fichera
Enrolment 2010-2011 Graduate Internship at CCIB, Brussels, April-July '13
When I was about to end my Bachelor's classes in Historical and Political Sciences, I accidentally bumped into this pioneering and unprecedented Master of Arts course. First I was insecure and a bit sceptical, now, if I could turn back time, I would apply for GLOPEM again and again. Subjects such as International Affairs, European Policies, Mediterranean Relations became of keen interest to me and a wide range of job opportunities disclosed. The high-profiled faculty and the small-sized classrooms guarantee a stimulating and cosy environment, as well. What's more, GLOPEM provides students with the possibility of enriching their academic path with a lot of "extra" activities (e.g. seminars, round tables, conferences) and, above all, spending a period of the studies abroad (thanks to Erasmus project et similia) represent a sort of must. In a nutshell, if you are looking for a fruitful and challenging Master's degree based at the University of Catania, and therefore strategically situated at the centre of the Mediterranean region, don't think twice: come to Catania and apply for GLOPEM... you won't regret!